Enabling Gamification and Social Learning in your sales team will increase your numbers
Every sales team has its star performer. The goal of most sales team leaders is to get everyone to perform as much like their top seller as possible. One sales exec I've worked with has said "If I could just clone my top performer 100 times, I wouldn't need any other sales reps."

The question for the sales exec is how to teach the other reps the techniques that make their star shine so bright. To the surprise of no one, this type of knowledge transfer doesn't happen using dry reading materials. Learning like this happens through demonstration and conversation. That's why traditional training techniques just don't work that well for sales teams. You need your reps to be constantly innovating and learning from one another, not reading content and taking quizzes. This is why leveraging social learning practices is so valuable for training sales teams. (ref. below) If you have a system that allows reps to quickly share what's working and what's not in their pitches and demos, everyone can learn from each other without wasting time. Social learning is so important that the learning industry is scrambling to catch up. (ref. below)

The two best techniques I have found for social learning are 1:) feature set discussions and 2:) sales pitch/demo debriefs. If your training content is organized by feature set your sales team can share quick insights about how to best demo that feature set. Also, if you ask your sales team to write a single sentence about each demo they give saying "I closed this sale because…" or "I didn't close because…" this information can be continuously shared throughout the organization. (Links at bottom of page for more info)

Training has always been a tough issue for sales teams. The point of the sales team is to meet the monthly sales goal. To do this you need to get on the phone and make calls, not spend time talking to each other. Taking time out to do training literally costs the company money, so its really not an option for some organizations. When sales execs see the Learning Management Systems (LMSs) used by HR and corporate training departments it makes them uneasy. It takes so much time to set up a training program. I've had one sales VP tell me "When I saw the LMS that HR uses to train people it made me want to vomit. I don't have that kind of time." The truth is that your HR department probably doesn't like the LMS either. (ref. below)

The question is this: "How can you keep focused on closing while at the same time continuously training?" You need to have straightforward training materials built around each feature set of the product you are selling. By breaking content down into feature set groups you can keep updates and discussion focused and easy-to-find. This will allow your team to comment on what's working and what isn't about the current pitch or demo, which makes better use of their limited bandwidth.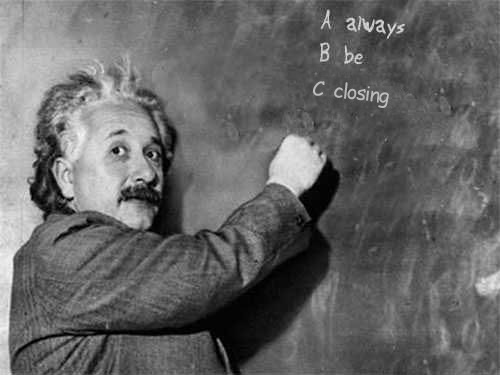 When I have been on a sales team and wanted to learn about how to sell a new product the team leader had me listen to the star performer on a call. If someone was having a slow day and couldn't seem to close when I was running hot, the team leader had them on the other end of the line listening to what was working. Selling techniques can shift from day to day. Whatever you were using to close last week might not work this week. With a gamified platform you can see what's working right now. The top sellers' insights are in front of everyone to see, and last week's old news is not distracting anyone. Restructuring your approach to continuous learning can make these things happen with far less effort than setting up a full-scale LMS-based training.